Expanding from the Wheel of Karma- 24x36 inch Acrylic on Canvas Painting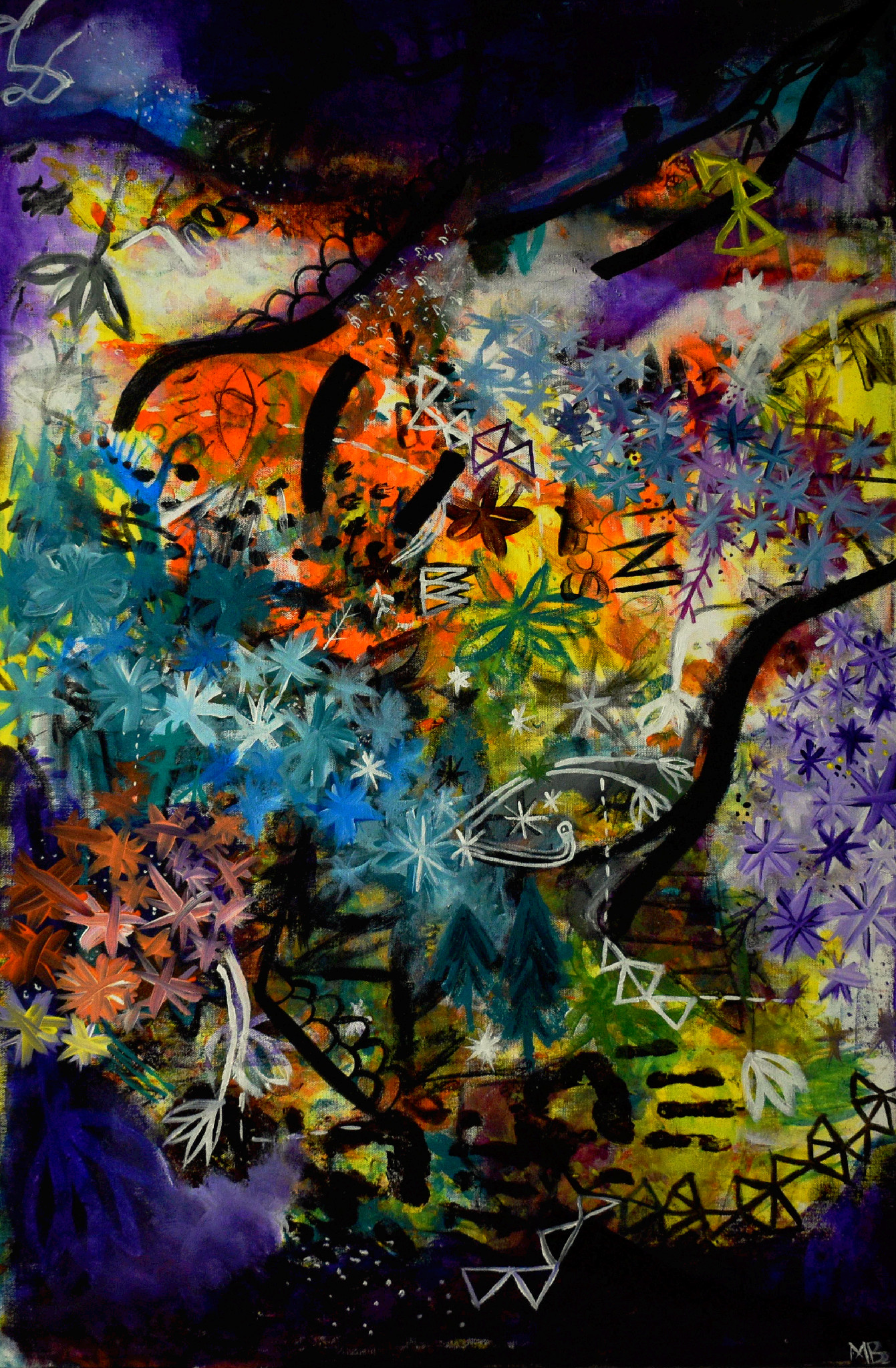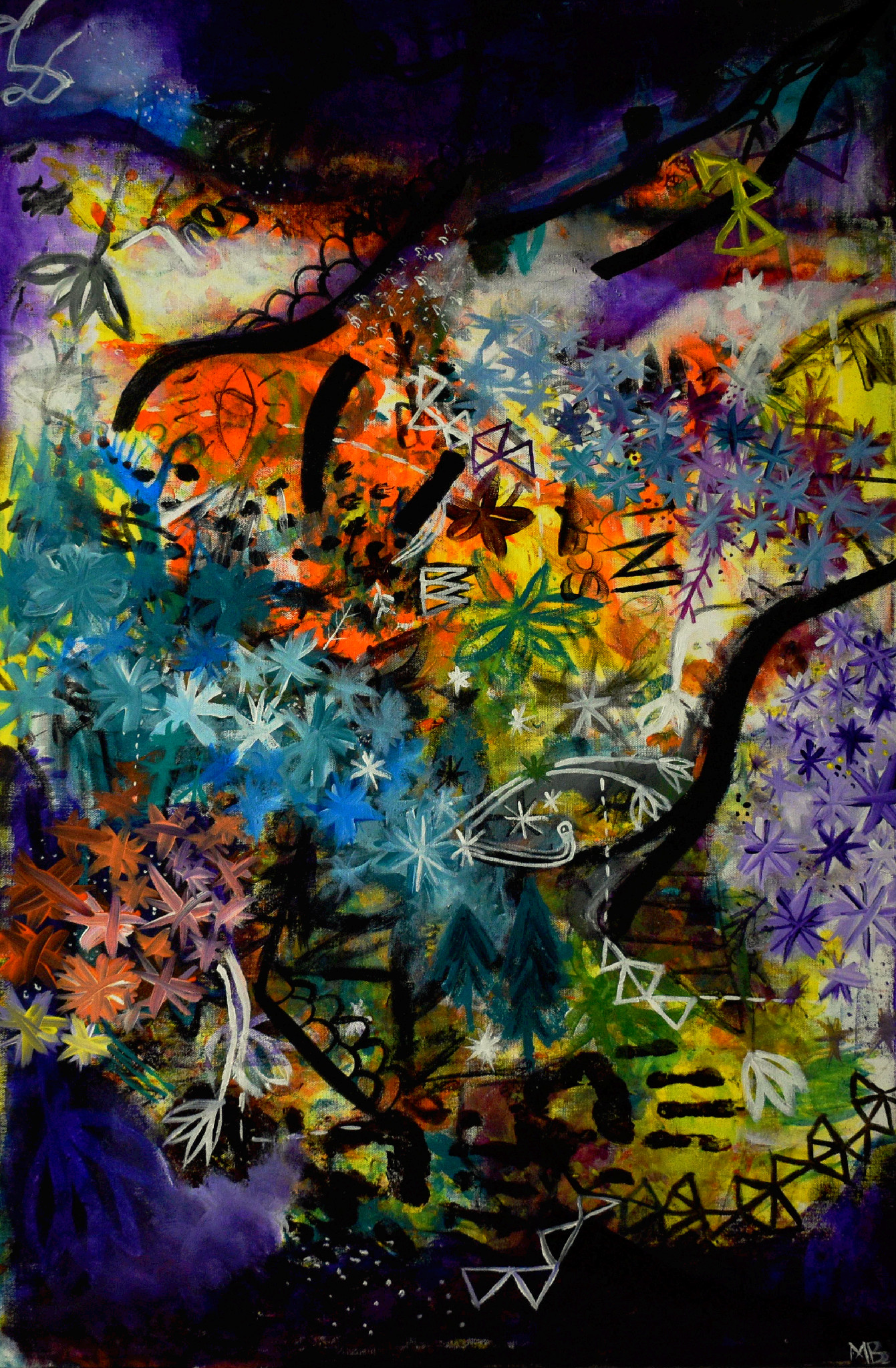 Expanding from the Wheel of Karma- 24x36 inch Acrylic on Canvas Painting
"Expanding from the Wheel of Karma"
24x36in, Acrylic Painting on Canvas
Mel Bikowski 2016
ARTIST STATEMENT:
This series of works has been developed over the last couple of years through seasons of exploration in the Virginia National Parks and through working with the Akashic Records. My mixed media works are representation of my dream and psychological landscape using textural mediums like yarn and string to anchor into a harmonic chaos. I seek to find balance and harmony in the colors, textures, and lines of my more abstract works to represent an emotion that I have when I am in the National Parks. The mission and story of these are works continues to answer the open-ended question of divine truth that I find is experienced when we begin to act in alignment with nature.
This Painting
When I am walking the National Gardens with my daughter, I feel uplifted at my highest level. We are playful, happy, and enjoy the bright colors of the plants as well as the playful rays of sunshine. I feel as if I could remain in that happiness forever.
The title of this painting is Expanding from the Wheel of Karma. More of my abstract works can be found in the store.
To create this original painting, I used golden acrylics and painted them onto a canvas. My first layer is always my daughter and I playing in the paint & then I use my hands to add a primitive personal touch. Many layers and hours were put into this piece of art to honor the space and deeper meaning of the painting. Yes, those are my hand prints.
I have signed, dated, and placed the title on the back of the canvas. It will come ready to hang with gallery stretched wire and will be varnished to protect your investment for years to come. the brand of paint that I use to Golden Acrylic to give quality pigment to the paint.
The original painting was on display in my Art Show, Nameless, An Exploration of Form.
To see more paintings and prints, please view them at:
www.melbikowski.com/art-prints
www.melbikowski.com/store
To learn more about me, see snapshots of my studio, or to chat with me about whatever your heart desires, please feel free to visit my instagram or facebook:
www.instagram.com/mel.bikowski
www.facebook.com/mel.bikowski
Wildly,
Mel B.
This original Mel Bikowski painting measures 24x36 inches with 2 inch depth. It will come ready to hang and signed. A special thank you to all that support the arts.